Project management, Engineering and administration of all associated marine operations
Delmar Systems routinely installs and recovers subsea production equipment from both drilling rigs and anchor handling vessels (AHVs), offering flexibility and efficiencies in field development planning. We provide a variety of deepwater production system installation services including project management, front end engineering, equipment design, offshore installation, and emergency response. With a combination of innovative thinking and offshore experience, our team of engineers and offshore personnel deliver safe and efficient solutions that make us the industry-leading subsea services company.
Project Management
With over 40 years experience in the offshore industry, Delmar Systems can effectively manage your subsea project from planning to scheduling to implementation, meeting your needs and goals.
Front End Engineering and Design
Delmar works jointly with operators, contractors, and regulatory agencies to provide fit-for-purpose equipment and installation methods. Our long history of offshore experience and safe job execution provides direct input from the field to the development planning stages, resulting in optimized, cost-effective installation and construction methods.
Field Maintenance
Delmar supports producing fields with recovery options for subsea components. The cost-effective field maintenance allows operators the flexibility to retrieve, repair, or replace faulty or damaged subsea equipment without mobilizing costly construction or intervention vessels.

Delmar's methods and systems enable components to be retrieved during the life of the field with an open water installation working from a smaller, more cost-effective AHV.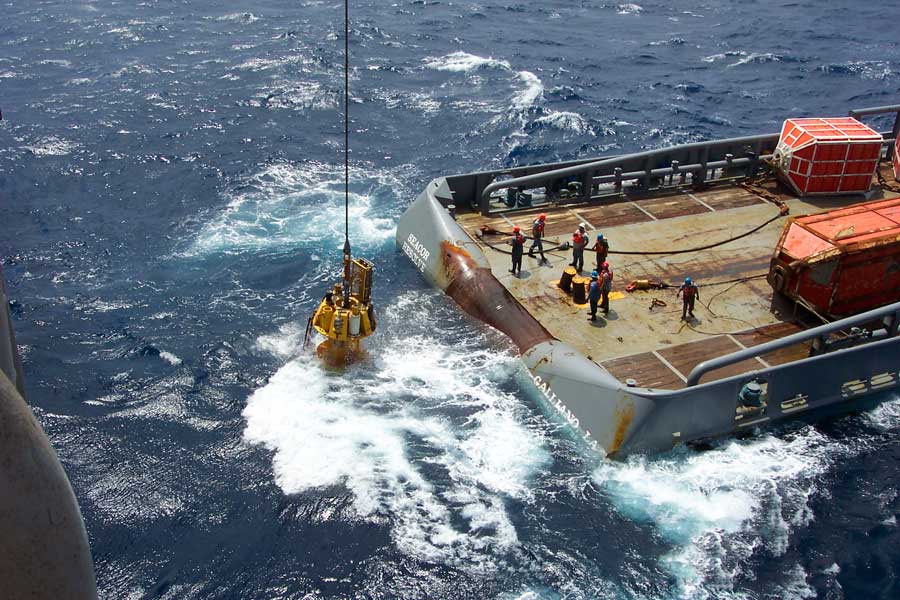 Subsea Component Installation and Recovery
Delmar's engineering and operations personnel work closely with project execution teams to optimize the offshore work by using standard rigging, contracted vessels, and proven methods for safely and efficiently installing/recovering subsea equipment. With Delmar's proven track record of equipment installation/recovery and subsea construction assistance, our personnel provide the operator with a well-planned and safely executed offshore campaign.

Delmar's installation/recovery experience includes:
• Subsea tree
• Well and flowline jumper
• Tubing head spool
• Manifold
• Completion guide base
• Equipment parking piles
• Flowline pull-in
• Dead man anchor systems
• Pipeline towing
• Pipeline remediation
• Pigging loop/subsea launcher
• Umbilical
• Electrical and hydraulic flying lead