Pipeline Initiation Aids
Delmar continues to use its extensive knowledge of heavy lift rigging and offshore deepwater system to provide multiple options for deepwater pipeline construction while performing drilling and completion operations.

Delmar's early involvement in construction planning and field development options enables the construction schemes to be suited to each contractor's equipment and capabilities. The customization for installation contractors improves the efficiencies of the construction methods and reduces overall installation costs.

Delmar's suction pile technology adapts to multiple initiation and hold back methods. The initiation method is therefore removed as a potential driving factor in the choice of the installation contractor.
Subsea Foundations
Foundations for subsea equipment require iterative design progression working closely with engineering from multiple disciplines including structural, geo-technical, operations, and installation. The result is a solution that meets everyone's needs and provides our customer with the highest quality product suited to the needs of the equipment.
Delmar has industry leading experience in both the design and installation of subsea foundations. Delmar has installed and recovered more suction pile foundations than any other contractor in the world. Delmar designs a variety of foundations for a range of offshore applications. Delmar has designed, built, and installed suction piles for equipment foundations, parking and storage, initiation, and subsea lifts.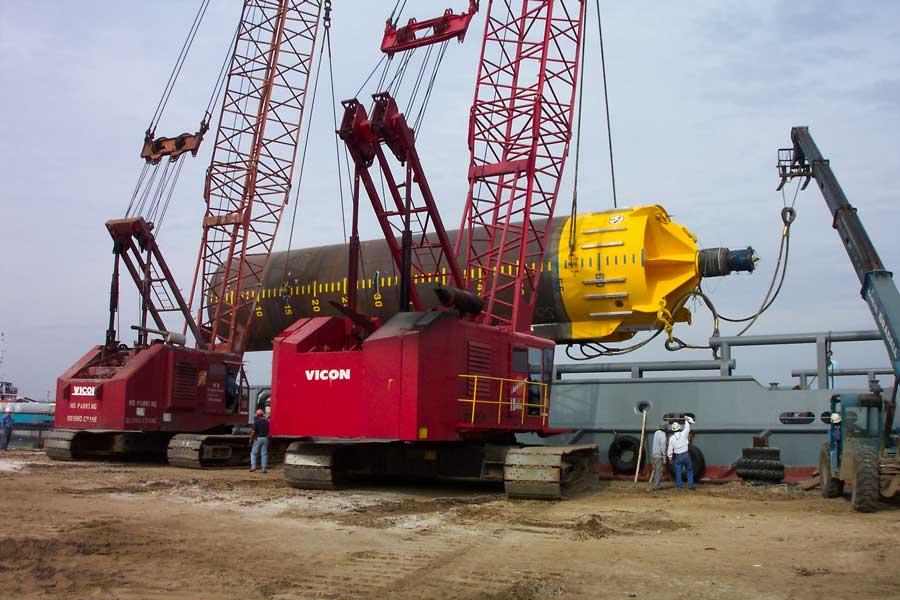 Specialty Equipment Design and Fabrication
Delmar's engineering and fabrication experience allows us to develop specialized equipment that has been tested and certified to meet industry standards such as:
• Production equipment parking piles
• Pipeline initiation piles
• SCR Holdback piles
• Manifold lift frames
• Suction piles
• Jumper installation systems
• Production equipment load plates
• Overboarding skid plates
Our engineering and operations groups regularly work with major equipment suppliers to improve and enhance the functionality and interfaces between manufacturing and installation operations.